Four-day circular excursions enjoying the offroad through the Pyrenees.
We will have as a base the accommodation where we will sleep every day, a circular route every day through the Pyrenees 100% offroad.If you do not have a motorcycle, we will lend it to you, available motorcycles SuzukiDRZ 400 and Rieju 125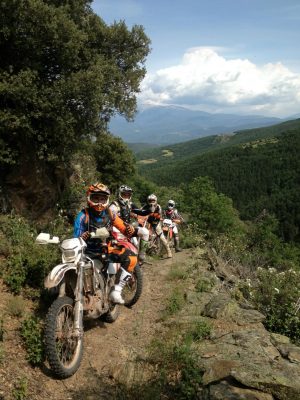 PRICE: Please ask varies according to number of people, with or without bike rental, etc.
NOT INCLUDED: petrol, midday meal, drinks not included in menus, secure accident.
For more information on dates,price, availability, etc. please contact us.