Tour through the Catalan Pyrenees enjoying the offroad through the Pyrenees.
Travesía de varios días por los Pirineos Catalanes 100% offroad.Saldremos desde nuestra base en Sant Corneli de Cerc y haremos unos 600 kms. de ruta con retorno a nuestra base.Si no tienes moto nosotros te la prestamos,motos disponibles SuzukiDRZ 400 y Rieju 125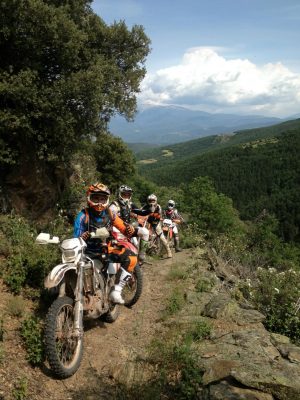 PRICE: Please ask varies according to number of people, with or without bike rental, etc.
NOT INCLUDED: petrol, midday meal, drinks not included in menus, secure accident.
For more information on dates,price, availability, etc. please contact us.