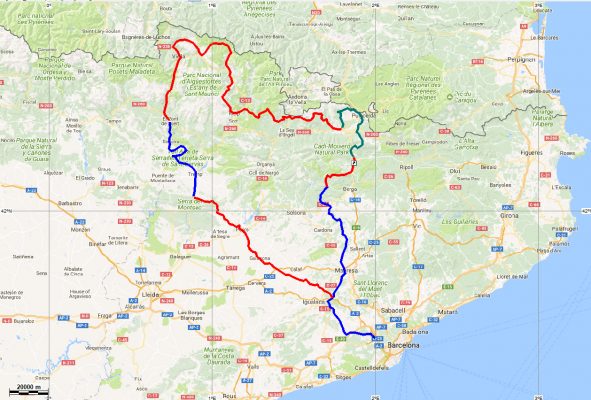 Motorcycle Enduro Tour TransCatalonia is an offroad crossing of 4 days with departure and arrival in Barcelona of approximately 600 kms. An adventure route through the mountains and roads of Catalonia including the Pyrenees. Although it is a journey without technical difficulty it is necessary a minimum of experience in driving offroad. Every night we will stay in a different hotel or country house for a well-deserved rest after a day enjoying the bike and the landscapes that we will see. If you do not have a motorcycle, we'll let you rent it.
Price per person: prices vary depending on the number of people (minimum 2), dates, and motorcycle rent or own, please contact us to make a personal budget.
All prices include: offroad motorcycle (optional),guided tours, half-board accommodation in hotel or cottage, motorcycle bags for carrying luggage on the motorcycle.
Excluding: gasoline, lunch, drinks not included in menus,accident insurance
For more information on dates, availability, etc. please contact us.